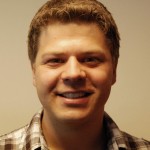 Speaker: Even Engebakken, Volvo Aero Norge
Presentation: Even Engebakken-KSEE Presentation
In a design process a system architect utilizes system modeling and analysis to validate assumptions, increase understanding, synchronize views, and support decisions. To obtain information the architect spends a lot of time communicating with stakeholders in both formal and informal settings.
To assist this activity models are sometimes created and used with the intention to focus and accelerate discussions. The master project paper attempts to identify factors that increase a model's ability to assist communication by analyzing a collection of visualizations used at Volvo Aero Norge AS. The presentation will introduce some of the models used; their impact and what factors had the greatest impact on model success.
About Even Engebakken
Even Engebakken received his BSc in Mechatronics from Buskerud University College in 2006 and in 2010 he received his MSc in Systems Engineering from Stevens Institute of Technology. He is currently employed as a Systems Engineer in the R&D Department at Volvo Aero Norge AS and is involved in production line design projects and factory layout.