1. Full-day tutorial/workshop – Complex Systems: How to Recognize Them and Engineer Them
In the field of systems engineering (SE) you may already be familiar with, or at least have heard about, the burgeoning activity in topics of System of Systems (SoS), Enterprise Systems Engineering (ESE), and Complex Systems Engineering (CSE). There exists a fair amount of controversy as to the degree to which traditional (or conventional or classical) methods of systems engineering (TSE) are able to address our most difficult complex systems problems, or whether this brand of complexity requires some new ways of thinking, to paraphrase one of Albert Einstein's famous quotes. In particular, transforming project management to a more systemic (rather than purely systematic) approach is highlighted. This tutorial/workshop facilitates a learning experience by 1) explaining and giving examples of the basic ideas behind complexity theory, complex systems behaviors, and CSE; 2) reviewing a multitude of related definitions to reach a better understanding of the terminology; 3) presenting CSE principles that may improve "mindsights" in ways that may help you accelerate progress in your SE efforts, especially in confronting the most difficult problems facing our world and/or in your respective activity domain(s); 4) providing a few of simple "chaordic" artifacts for characterizing your SE environment and what you are doing about it; and 5) suggesting an updated Complex Adaptive Systems Engineering (CASE) methodology of CSE that you might try applying. Teamed class exercises will stimulate creative thought and interactions among participants. All this and the ensuing discussions should further mutual understanding and better prepare you for future SE endeavors.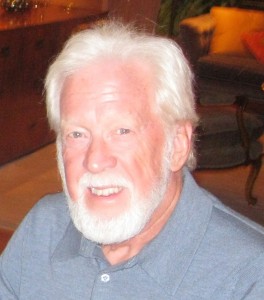 Facilitator: Brian E. White
Biography: Brian E. White received Ph.D. and M.S. degrees in Computer Sciences from the University of Wisconsin, and S.M. and S.B. degrees in Electrical Engineering from M.I.T. He served in the U. S. Air Force, and for 8 years was at M.I.T. Lincoln Laboratory. For 5 years Dr. White was a principal engineering manager at Signatron, Inc. In his 28 years at The MITRE Corporation, he held a variety of senior professional staff and project/resource management positions. He was Director of MITRE's Systems Engineering Process Office, 2003-2009. Dr. White retired from MITRE in July, 2010, and currently offers a consulting service, CAU←SES ("Complexity Are Us"← Systems Engineering Strategies).