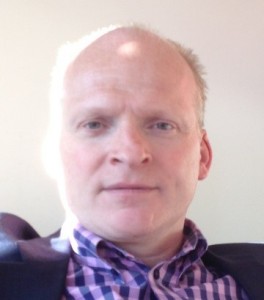 Speaker: Max Berthold
Title: Micro meets macro and a new Klondyke for System Architects and System Thinkers is created.
Abstract: The possibility to create vast complex system-of-systems based on communicating subsystems is enormous. We have just set out on a journey of a new era. The development is all around us and it involves all social layers in our societies as it spans around the globe. Cyber Physical Systems or Internet of Things also brings new opportunities and challenges to our nations' procurement organizations to move away from buying complete systems and start to buy subsystems and become lead integrators.
One driver for this is to increase the competition between the suppliers another driver is the mixture of subsystems various life times and also the possibility to utilize technology development in a smoother way. Regardless the incentives this trend put a pressure on the Defence Materiel procurement organizations as well as other Governmental materiel procurement organizations such as the Police, Coast Guard, Health Care etc., when it comes to employees who can handle system design and management of system-of-system solutions based on plug-play technology on a macro level. The role System Architect, which has existed for a long time in the Software industry, is therefore now gaining a new interest with focus on higher levels in the system hierarchy. Systems Thinkers are also a category of people which gain in popularity since the ability to handle the transformation from a high level capability into system-of-systems design and vice versa on the new higher and by that far more complex system level is not something that regular engineers/Software Engineers are used to do.
Therefore there is a great future for Software Engineers who move out of the micro world and learn more about the macro world and the application domain as in cars, houses and airplanes as well as System Engineers which needs to get more involved with Software/Hardware Engineers in order to think the Big Pictures, do the correct System-of-Systems Engineering and at the same time create value to their organizations/companies.
Biography: Max Berthold is currently working as project manager for Sweden's new Ground Based Air Defence system at the Swedish Defence Materiel Administration (FMV). He also holds the position as Competence Manager for Systems Engineering at his office. As Competence Manager Max is responsible for the Systems Engineering training at FMV. Max has a MSc Electrical Engineering degree as well as an MBA in Business Development and he is also a former technical officer from the Swedish Armed Forces Ground Based Air Defence Regiment.
The last 10 years Max has been deeply involved with Systems Engineering and especially issues related to System-of Systems as FMV's former Director of Technology and Product coordination where one of Max's responsibilities was to manage FMV's product portfolio. As Director of Technology and Product coordination Max also handled FMV's technical processes and the organization's implementation of the Life Cycle Model ISO 15288.
Max has been an individual INCOSE member and FMV's representative in INCOSE's Corporate Advisory Board the last 10 years. He has also been the Corporate Advisory Board's Co-chair and Chair the last 4 years. Max is a Certified Systems Engineer Professional.
As FMV's former project manager for Nordic Defence Cooperation (NORDEFCO), Max also has experience from cooperation among the Nordic Nations regarding Systems Engineering and their National Defence Procurement agencies.