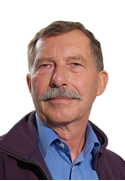 Steering Committee Member

Email:
gunnar.kristian.berge@hibu.no
Tlf: 414 941 37
Industry Professor Systems Engineering
After receiving a BSc Hons. in Chemical Engineering from the University of Glasgow, Gunnar received his Master in Systems Engineering from Polytechnic Institute of New York. He had started to work towards a PhD in SE, when he left for ComComp Inc., Long Island, as Director of Research.
He worked at  Kongsberg Våpenfabrikk and Kongsberg Defence&Aerospace for three decades, as Development Manager, Project Manager, Product Manager and Vice President Space and Avionics,practising SE,  before retiring from Industry. He then  joined the BUC team to build up the Systems Engineering Masters Program, in cooperation with Stevens Institute of Technology.