KSEE  2010 (Kongsberg Systems Engineering Event) is about "productification". The event is a great opportunity to network with colleagues in and around Kongsberg. You get great presentations, good food, lots of networking, and nice entertainment. We, an active group of your colleagues and HiBu professors Gunnar Berge and Gerrit Muller, have worked hard to create an interesting program, with "productification" as theme:
Many companies struggle how to benefit from similarities between projects, systems or products. We see that project oriented companies try to benefit from similarities by creating products that perform often used functions. Companies delivering catalogue products try to benefit from similarities between products by standardizing components or platforms internally. In practice all these attempts are only partially successful; practice turns out to be more difficult than theory.
This years KSEE collects a diverse set of experiences of "productification" in different companies and domains to allow all companies to learn from experiences from others.
The KSEE organization team,
Gunnar Berge (HiBu), Frode Nilsson (FMC), Bjørn Victor Larsen (KDA), Ole Hoen (Volvo Aero), Kirsten Helle (FMC), Christopher Carlsen (FMC), and Gerrit Muller (HiBu)
Monday May 31
16:00  Registration, -and a bite to eat
17:15  Jan-Erik Korssjøen, Chairman NCE; Welcome.
17:30  Dinesh Verma, Dean at Stevens, key note speaker; Systems Engineering Research and Transformation
18:00  Harald Ånnestad;  Systems Engineering Challenges in KDA
18:30  Light refreshment
19:00  Pål Andersen, Director Product Development, KPS;  The PROTECTOR RWS product and its Productification.
19:30  Entertainment; Dame Etagen
20:00  Barbeque & Networking
Tuesday June 1
09:00  Kim Nergaard (ESA); Concurrent Design for Space System definition in ESA
09:45  Best student paper, Even Engebakken, VAN; Master Project in Systems Engineering
10:15  Coffee Break
10:45  Barbara Eiken, Improvement Coordinator, FMC; Requirement Management at FMC
11:20  Thor Hukkelås,Project Mgr.,Kongsberg Maritime; K-master, -Prototype to product, – the difficult transition.
12:00  Lunch
12:45 Gerrit Muller, Professor HiBu; The Balancing Act of Productification.
13:20 Active Closing happening
14:30 Summary and Closing
For sign up, please use the form below or use the button Sign Up. The fee is 1800 NOK.
2010 Chairperson: Jan-Erik Korssjøen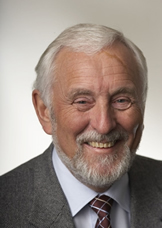 Jan Erik Korssjøen, Chairman NCE,  Industry Professor Systems Engineering  at HiBu.
He  has a continuous background as board member of several companies, banks and Research Institutions. He was CEO Kongsberg Gruppen 1999 – 2008, President Kongsberg Maritime 1995 – 1999. President Kongsberg Systems AS 1990 – 1995, and prior to that President  Dresser Rand AS, President North American Turbine Corp.
2010 Entertainment – DameEtagen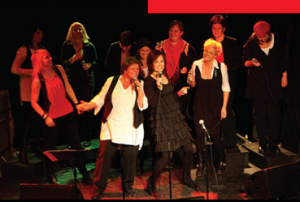 DameEtagen, is an an ensemble of twelve female singers. Theirs songs are based on vocal arrangements, three main voices, two spicy voices and one solo, accompanied by piano, hammond  and saxophone/flute.  The songs and the arrangements can be characterized like  som «resilient, tight, resonant and tough».  The music genre is jazz, blues, pop and soul.  The songs varies from rhythmic songs to soft ballads.
Welcome to a great experience!
Read more at their webpage www.dameetagen.no (in norwegian)